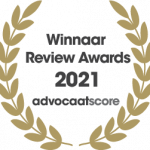 In 2021 and 2020 we are awarded as the best law firm in the Netherlands in terms of client satisfaction.
"The European Union has the objective of becoming the most competitive and dynamic knowledge based economy in the world. The EU Blue Card is intended to contribute to achieving this goal."
The European Union Blue Card is a residence and work permit for highly skilled migrants from outside the European Union. The EU Blue Card is implemented to attract highly skilled non-EU nationals to come to work in the European Union. This website provides information about the EU Blue Card in general, the conditions to qualify for the EU Blue Card and how to apply in The Netherlands. This website also contains information about the Dutch Highly Skilled Migrant (HSM) Program.
The Dutch Highly Skilled Migrant Visa is a national work and residence permit that coexists besides the EU Blue Card. Employers and there highly skilled non-EU employees can choose between those two options.