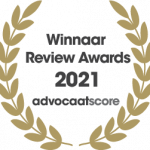 In 2021 and 2020 we are awarded as the best law firm in the Netherlands in terms of client satisfaction.
"The reform of the EU Blue Card must bring real EU added value in attracting skills through an effective and flexible EU-wide instrument."
Proposal for a New EU Blue Card
The European Parliament adopted on 15 September 2021 a revision of the EU Blue Card Directive (COM(2016) 378 final). The aim of the revision is to simplify the procedures and qualifying criteria, and to widen the scope and to strengthen the rights of EU Blue Card holders and their families.
The Member States must implement the new EU Blue Card Directive within two years after the date of entry into force of this Directive. The next step is that the proposal now needs to be formally adopted by both the European Parliament and the Council.
The European Commission has drafted a proposal because the current EU Blue Card scheme (Directive 2009/50/EC), adopted in 2009, has proven insufficient and unattractive so far.
According the European Commission the European Union should aim to establish a more attractive and effective European Union wide scheme for highly qualified workers from third countries.
Most important revisions of the EU Blue Card:
The length of the work contract is reduced to 6 months from 12 months.
The length of stay required to obtain long-term residence permit is reduced from five to three years.
Time that needs to be spent in the first Member State before obtaining permission to reside in another Member State is shortened to 12 months from 18 months.
Blue Card holders are able to stay in other Member States for work without having to obtain  a work permit from the other Member State.
The new standard validity period of the Blue Card will become at least 24 months (was 12 months), or will be the length of the contract plus three months.
A renewal of the EU Blue Card is issued for at least 24 months.
A decision on the EU Blue Card should be received within 60 days (from 90 days).
The decision period to receive the EU Blue Card is a maximum of 30 days for 'recognised employers'.
The salary threshold for applicants has been reduced to at least 100 % and not more than 160 % of the average gross annual salary in the member state of employment. Under the current scheme the threshold is 150 % minimum with no upper limit.
The EU Blue Card makes it mandatory for Member States to recognise professional experience as an alternative to higher education qualifications.
Ireland and Denmark will not apply the new Blue Card Directive. These countries also did not adopt the current EU Blue Card Directive.